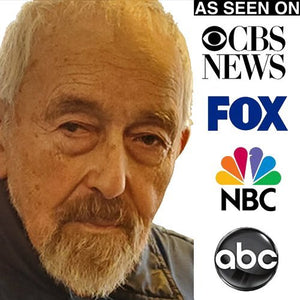 Speak to Roi via Phone
Regular price $25.00 Sale
Herb "Roi" Richards is an expert in alternative resources and has earned his Ph.D. in Natural Nutrition. He is also a Reiki Master and motorcycle enthusiast.
Author
Author of many books, the latest DMSO for Humans acclaimed as the best book for real people on the topic thus far, and If Global Warming Continues. His book, Lyme Disease Non-Medical Diagnosis and Treatment, reveals how he and his wife "kicked" chronic Lyme disease using NACS water purification drops.
Trail Bikes
An avid dirt bike enthusiast hailing from Idaho's Herco Engineering, Roi has developed leading edge trail bikes and competed internationally racing motorcycles.
Heavy Equipment Operator
You will find him trail riding or operating heavy equipment on his ranch in the Pacific Northwest, when not writing or working with clients face-to-face.
Roi is available to speak to you via phone. Talk to Roi.
If you have any further questions or need assistance, please don't hesitate to reach out to our customer support team at reikiranch@gmail.com or call us at (360) 748-4426.

Thank you for choosing Top Seller Best Sellers. We can't wait to help you make the most informed decisions for your continued health, wellness, healing, personal growth, and alternative resources to help you enjoy a better life and make the world a better place.

Please note that the consultation services provided by our representatives are not intended to offer medical advice. The information and guidance provided during the consultation are for general informational purposes only and should not be considered a substitute for professional medical advice, diagnosis, or treatment.

The consultants are available to discuss the products featured in our online store and provide insights based on their expertise and experience. However, it is important to understand that their advice and recommendations are not reviewed or approved by the FDA (Food and Drug Administration) or any other regulatory authority.

If you require medical advice or have concerns about your health, we strongly recommend consulting with your regular health advisor or doctor. They are best equipped to provide you with personalized guidance based on your individual circumstances, medical history, and specific needs.